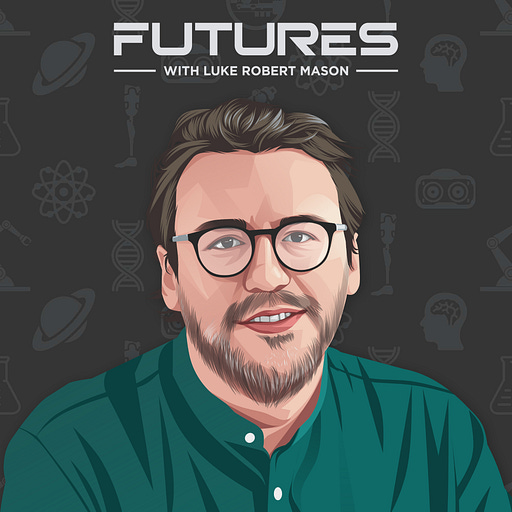 Nov 17, 2021 • 1HR 15M
Frontiers of Human Knowledge w/ Michael Bhaskar
Episode #53
The FUTURES Podcast explores the multitude of possible tomorrows. Meet the scientists, technologists, artists and philosophers working to imagine the sorts of developments that might dramatically alter what it means to be human. Hosted by Luke Robert Mason.
Author Michael Bhaskar shares his thoughts on how the history of humanity is characterised by big ideas, why the perceived stagnation of economic growth and technological progress may mark the end of breakthrough innovation, and what new tools might help us to develop shocking, sensational or paradigm shifting new ways to see the world.
Michael Bhaskar is a writer, publisher, researcher and entrepreneur. He is Co-Founder of Canelo, a new kind of publishing company. Between 2017 and 2019 he was a consultant Writer in Residence at DeepMind, the world's leading AI research lab. He has written and talked extensively about the future of media and technology around the world. He has been featured in and written for the Guardian, the FT and Wired and on BBC 2, the BBC World Service, BBC Radio 4 and NPR among others. Michael has been a British Council Young Creative Entrepreneur, a Frankfurt Book Fair Fellow and a Visiting Researcher at Oxford Brookes University. He has written a prize-winning monograph, The Content Machine, and Curation: The Power of Selection in a World of Excess. He is also the lead author of the Literature in the 21st Century report and is co-editor of the Oxford Handbook of Publishing.
Find out more: futurespodcast.net