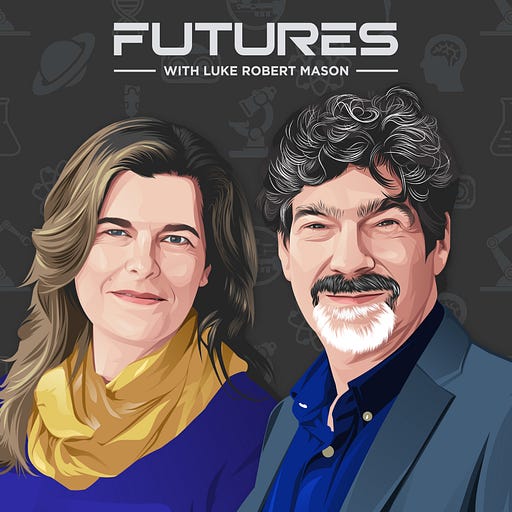 Dec 8, 2021 • 1HR 13M
Evolution and the Challenges of Modern Life w/ Bret Weinstein & Heather Heying
Episode #55
The FUTURES Podcast explores the multitude of possible tomorrows. Meet the scientists, technologists, artists and philosophers working to imagine the sorts of developments that might dramatically alter what it means to be human. Hosted by Luke Robert Mason.
Evolutionary biologists Bret Weinstein & Heather Heying share their thoughts on what happens when human evolution collides with an increasingly 'hyper-novel' modern world, how a greater understanding of biology can help us develop technologies that benefit humanity, and how the ability to adapt is our species' best tool for creating a sustainable and abundant future.
Heather Heying and Bret Weinstein are evolutionary biologists who have been invited to address the US Congress, the Department of Justice, and the Department of Education, and have spoken before audiences across the globe. They both earned PhDs in Biology from the University of Michigan, where their research on evolution and adaptation earned awards for its quality and innovation. They have been visiting fellows at Princeton University, and before that were professors at the Evergreen State College for fifteen years. They resigned from Evergreen in the wake of 2017 campus riots that focused in part on their opposition to a day of racial segregation and other college "equity" proposals. They cohost weekly livestreams of the DarkHorse podcast.
Find out more: futurespodcast.net