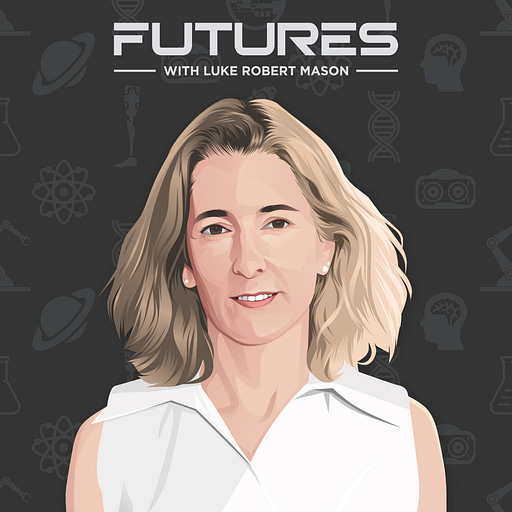 Nov 30, 2021 • 55M
The Neobiological Revolution w/ Jane Metcalfe
Episode #54
The FUTURES Podcast explores the multitude of possible tomorrows. Meet the scientists, technologists, artists and philosophers working to imagine the sorts of developments that might dramatically alter what it means to be human. Hosted by Luke Robert Mason.
Founder of NEO.LIFE Jane Metcalfe shares her thoughts on the possibilities offered by the neobiological revolution, how digital technology is changing how we understand and engineer biology, and the important role bio-artists play in helping to navigate the ethical implications of new innovations.
Jane Metcalfe is an entrepreneur, publisher, speaker, advisor, manager, and investor. In 2017, she founded NEO.LIFE, a media and events company exploring the radical changes taking place in humans as we harness the tools of engineering and computer science to alter our own biology. Her new book, Neo.Life: 25 Visions for the Future of Our Species, co-edited with Brian Bergstein, was just selected for the AIGA's 50 Books/50 Covers list. She is best known as the co-founder and former president of Wired Ventures, whose businesses included Wired Magazine (US, UK, and Japanese editions), Wired News, the search engine HotBot, and Wired Books. She is also the former president of TCHO Chocolate.
Find out more: futurespodcast.net